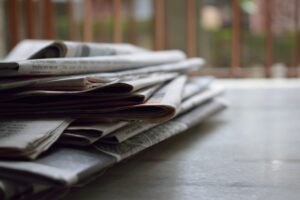 If you are a current or soon-to-be college student who is trying to choose a major, communications could be the degree for you. But what exactly do you learn as a communications major?
As a communications professional, Randy King has a particular focus on basketball blogging, radio production, and podcasting. In 2018 he graduated from Buffalo State College with a bachelor's in communications. Read on to learn more about what you actually study in the program.
A communications program is designed to teach you a range of skills that will prepare you to enter the job market. You will develop your writing, speaking, leadership, conflict resolution, interpersonal skills, and more. Some of the classes might include:
Public speaking
Mass communication
Digital communications
Research methods in communication
Organizational communications
Sports journalism
Politics
Gender
Law
Science writing
Plus, you will get to choose from a range of elective courses depending on what your interests are and your career goals. After you complete your program of studies, there is a whole range of career options available to you.
Some jobs you may go into include:
Politics
Political speech writing
Public relations
Journalism or broadcaster
Counseling
Law
Marketing
Social network management
Copywriting
Technical writing
Fundraising
Translating and interpreting